About Kostov Productions
Video Production Company in Seattle, WA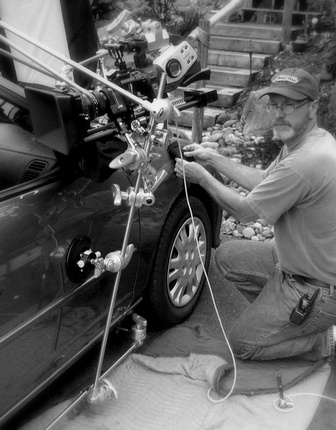 George Lucas had the right idea: combine the technical part of production with the natural environment and create a memorable working experience. Kostov Productions at Whispering Wind is twenty years in the making and the best thing we've done since starting the company. With 43 acres to work with, there's plenty of space for all our camera and studio gear, horse trails and pool parties. That's where you come in. Being only 35 minutes from downtown Seattle, you can bring your project to us and enjoy our little slice of heaven while you work. In fact, bring the family and pitch your tent for the weekend (actually, the guest house might be more comfortable). Speaking of comfort, just ask and we'll send a town car to pick you up.
We take what we do very seriously and work hard to provide you with a product that gets the results you're looking for. Yes, we're a production company like many others, with nice cameras and fast computers, but meeting and exceeding the goals of our clients is what really gets us jazzed. It doesn't matter if you have a blank page, a crafted idea, or a Star Wars-sized vision, we'd be happy to help you get your project to the screen, regardless of your budget.
Why our clients choose to work with Kostov? One simple reason. We've never missed a deadline, we've never gone over budget and we've always delivered the result they were looking for... OK, maybe three reasons.
We offer Video Production Services to clients across Seattle, Bellevue, Redmond, Kirkland, Everett, and Tacoma, Washington.
Services by Seattle Video Production Company: Corporate Video Production | Television & Radio Commercial Production | Digital & Social Media Video Production | Films & Music Video Production | Training & Education Video Production | Testimonial Video Production
Top