Meet The Face Behind Kostov Productions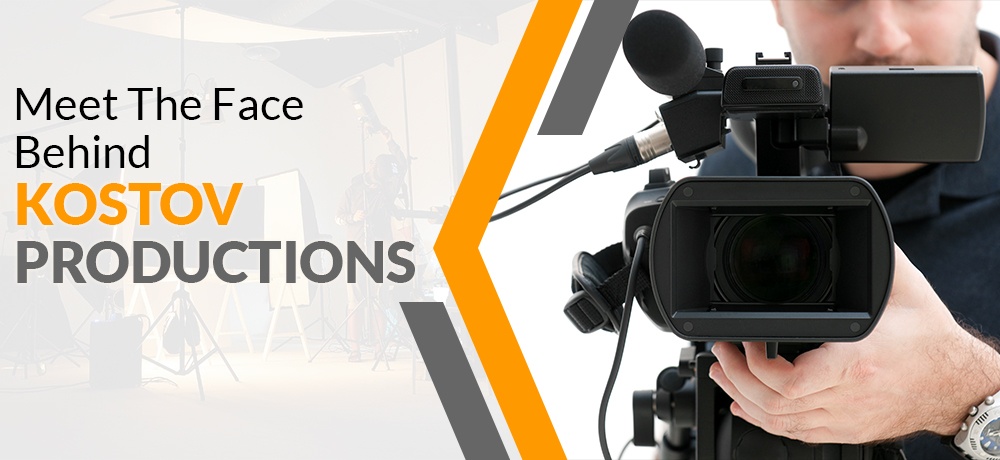 I'm Michael M. Kostov, the proud owner of Kostov Productions.
I look forward to sharing my story. I hope that you will enjoy getting to know me better.
At the age of nineteen, I started my career in radio on a bet. I was hired part-time to do promotions, and by the end of summer, I was the production director for the number one rock station in Cleveland. However, the way some things were done didn't make any sense to me, so I started offering "out-of-the-box" ideas, which helped move my career forward. By the age of twenty-seven, l pooled my innovative ideas and years of experience together and set up my own production company.
It's been well over twenty-five years that I've been in media. Today, it is obvious that the video production industry is a lot more competitive. Technology and the low cost of equipment allow just about anyone to become a filmmaker, a producer, etc. But it's not just about access to equipment; it's really about having the talent (gift) of telling a good story.
I truly listen to our clients' needs and objectives on every project and help them clearly identify what they want the result to be. Once I understand what my client wants, I translate that to our creative team. I guess I can call myself bi-lingual as I speak both "business" and "creative."
While I focus on delivering a product that meets my clients' expectations, I also treat all our clients, vendors, and employees with the utmost respect. We may disagree about the process, creativity, and budgets, but the discussion always remains professional. If I have an issue with someone, I speak directly to them, not to others. There is no gossiping involved. It makes life a lot more fun.
Ever so often, I come across clients who don't understand our process or are nervous about our creative recommendation(s), but nevertheless, they take the chance. When clients let us do what we believe is right, they end up with the results they were looking for.
I find accomplishing my clients' goals and objectives, especially those that are hesitant about my suggestions to be the most enjoyable part of my job. But owning my own business has a lot of rewards on its own. At the top of the list, it would be the freedom to do what I'm good at and what I enjoy doing as well as helping clients use media more effectively.
One of the most satisfying moments in my career was when we moved our facility to Whispering Wind, a forty-three-acre ranch thirty-five minutes east of Seattle. It's a creative place to work, and I was fascinated by the calming beauty of the stunning views and the latest technology inside.
When I'm not producing for my clients, I love spending time outside, mowing the lawn on my John Deere tractor, and clearing the walking paths on the property. Sometimes, I have friends and family over for a BBQ, and when it's sunny outside, I meet up with a few of my riding buddies and hit the road on my Harley.
I have enjoyed sharing my story about the things which matter to me and how they influence the way I do business.
If you or someone you know could benefit from our corporate or commercial video production company in Seattle, WA, I invite you to get in touch. Please visit my website at www.kostov.com.
Sincerely,
Michael
---
---