What Makes Kostov Productions Stand Out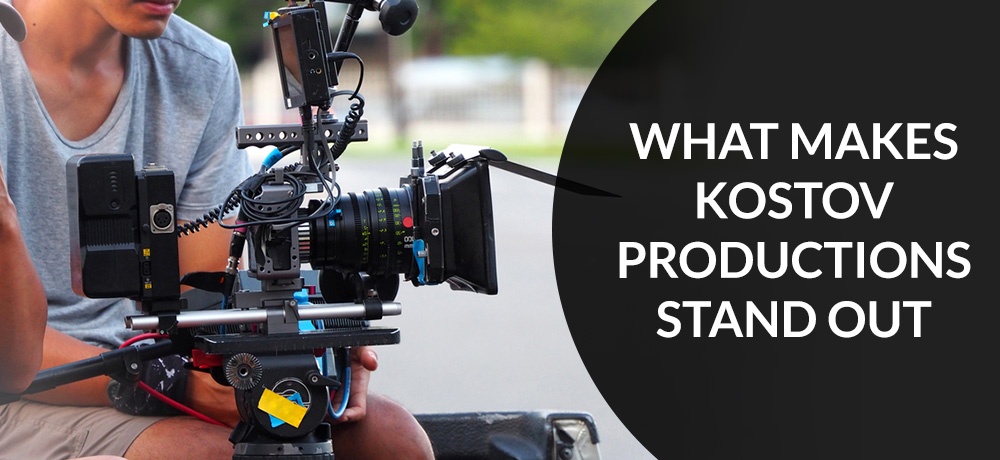 Thanks for stopping by our blog. If you're looking for more information about Kostov Productions, you've come to the right place.
About Kostov Productions
We are the longest-running, privately held media production company in Seattle, Washington, that began operations over twenty-five years ago. We specialize in creating corporate video, social media content, TV commercials, and are privileged to have worked with a whole host of local and regional companies.
Our founder, Michael Kostov, was born in the former Yugoslavia and immigrated to the US at the age of nine, where he grew up in Cleveland, Ohio. He began his career in radio broadcasting, which inspired him to live the American dream and start his own production company.
We provide a variety of video and digital media services ranging from corporate communications to radio and television commercials. We also adopt the latest technologies that make our services more effective for our clients.
Our clientele includes small and large businesses up and down the west coast. We help them to engage with both internal and external audiences by putting together quality projects that are delivered on time and within budget.
The Kostov Productions Difference
We always focus on our clients' goals, and one aspect that makes us second to none is that our team listens carefully to understand what they want to accomplish. We then get to work on applying the magic sauce by developing incredible creatives.
What also sets us apart from the rest of our competitors is that we provide a unique work environment. Our facility is located across a beautiful forty-three-acre ranch, which houses nonlinear video editing suites, a green screen insert studio, and a sound stage.
Our experienced producers, directors, and editors are in place to handle every aspect of production from start to finish. The latest camera technology and lighting for filming in a studio or on location to post-production and distribution, is why our clients keep coming back to us.
It makes us proud when we hear new clients say things like, "I wish we had known about you sooner. Your creativity is refreshing, your focus was on our goals, and you made the process enjoyable." Our innovative and effective style has also received industry recognition.
We've scooped over fifty national and international honors, which include six Telly Awards, and glittering accolades from the LA Film Festival, International Television Association Emerald Awards, and American Association of Port Authorities, to name a few.
We also believe in giving back, and as part of that belief, we render media services to a variety of not for profits at no charge or at hugely discounted rates. Personal time is also donated to support charities.
To learn more about all that we do at Kostov Productions, please click here. If you have any questions about how we can help you, we'd love to hear from you. Please contact us here.
---
---